WINNER INTERNATIONAL PRODUCTION PARADISE AWARDS
Julio Bárcena ha sido reconocico con el Premio Internacional Production Paradise a la mejor fotografía de belleza. Pero este premio no es sólo para mi.
Pues si, nos han dado un premio. Mejor fotografía de belleza 2020 según el jurado de Production Paradise. Digo que nos lo han dado a ti y a mi, por que gracias a que hay clientes que saben valorar la calidad de imagen y aman la fotografía, alimentan mi ambición por mejorar mi trabajo cada día.
LA IDEA
Me gustaría compartir algo de como se creo esta imagen y las que la acompañan. La imagen se titula "Mejor sonríe" y la idea la tuvo mi hijo. El se sorprendía de la actitud muchas veces seria de las modelos que fotografío. Le expliqué que es algo que se hace por costumbre ya que según las estéticas actuales favorece la elegancia. No le sirvió.
DIRECCIÓN CREATIVA
Como director creativo, pasar de la idea al concepto forma parte de mi trabajo. Mi hijo llevaba razón, pero por muy buena que fuera su idea necesitábamos un concepto para empezar. Me fascinaba que las modelos con las que trabajo son  mujeres jóvenes, con sonrisas preciosas. Entonces, ¿porqué no mostradlas felices y divertidas, contentas de pertenecer a un mundo global y relajadas? Disfrutar de la diferencia me parecía no sólo interesante y positivo, sino singular. De un tiempo a esta parte los trabajos de las marcas se parecen cada vez más y su contenido es difícil de distinguir del resto.
EL CONCEPTO
El siguiente paso fue hacer con ese concepto una imagen. Aquí es donde interviene mi fotógrafo y la capacidad para trabajar en equipo. Lo primero es tener clara la estética final. Naturalmente busco referencias que me permitan transmitir a mi equipo la idea principal, el concepto que creo que hay que desarrollar y como he pensado hacerlo. Busqué referencias que mostraran que vamos a centrarnos en primeros planos de mujeres de color que son las menos habituales en moda, con gafas de lujo, mostrando que la elegancia y la felicidad están asociadas a su persona y no tanto a lo que visten, por que de hecho apenas hay ropa.
PREPRODUCCIÓN
A continuación viene el trabajo en equipo. Tuve la fortuna de trabajar con 3 excelentes profesionales y la vida. Ellas, Roxane, Matilde y Eva, me dijeron lo que molarla hacer y la vida lo que podíamos. La flexibilidad y adaptación sin perder el objetivo es una rara habilidad que posibilita que los proyectos se transformen en rales. He visto muchas sesiones cargadas de ego arruinar el ambiente y el proyecto. Gracias a estas tres magníficas mujeres estaba seguro de que no pasaría.
LA SESIÓN
Y por fin, estamos en la sesión. La verdad es que suelo enamorarme de las modelos a las que fotografío hasta que se van y entonces se me rompe el corazón. Afortunadamente al día siguiente me crece uno nuevo y puedo volver a enamorarme. Quizá es una forma rebuscada de explicar la suerte que tuve de tener tres modelos con tan buena conexión. Las modelos no son sólo mujeres de ensueño, son personas con una alta empatía. No sólo por que su vida cotidiana se lo enseña, realmente muchas tienen el talento necesario para interpretar la idea, el fotógrafo, al cliente en un instante y dar lo necesario en el momento, más allá de lo que se podría esperar. Son muy responsables del éxito de la imagen y necesarias si quieres acercarte a la mejor fotografía de belleza. Por ello empleo mucho tiempo en su selección, no sólo revisando su material online, sino también presencialmente si es posible. Ellas supieron entender que venían a divertirse y para que el sol no les molestara les pondríamos una gafas. Parace fácil, pero no lo es.
POSTPRODUCCIÓN
Lo que ocurre después de la sesión forma parte de la cocina, donde se prepara el plato final, con todos estos ingredientes para deleitarse con un sabor tan especial. Pero esta parte de la historia será otro día.
Esto es parte de como se cocina la mejor fotografía de belleza y digna de premio. Lo importante es que esta imagen a causado una reacción en otras muchas personas y esto es lo que consigue el arte.
Gracias a todos los que habéis leído este artículo, creéis en mi y en mi trabajo, y gracias a todos los que confiáis en mis imágenes para volveros prósperos y transformar el mundo.
Feliz día.
____________________________
Esta imagen ha sido publicada en Cosmopolitan Germany. ©2020 Julio Bárcena. Todos los derechos reservados. Por favor, si desea publicar esta imagen de cualquier forma póngase en contacto con [email protected] para más información. All rights reserved. Please, if you would like to publish this image write to [email protected] for further information.a 
Well yes, they have given us an award. Best beauty photography 2020 according to the Production Paradise jury. I say that they have given it to you and me, because thanks to the fact that there are clients who know how to value image quality and love photography, they feed my ambition toimprove my work every day.
THE IDEA
I would like to share something about how this image was created and those that accompany it. The picture is titled "Better Smile" and the idea came from my son. He was surprised by the serious attitude of the models he photographed. I explained that it is something that is done out of habit since according to current aesthetics it favors elegance. It didn't help.
CREATIVE DIRECTION
As a creative director, going from idea to concept is part of my job. My son was right, but as good as his idea was, we needed a concept to start with. It fascinated me that the models I work with are young women, with beautiful smiles. So why not show them happy and fun, happy to belong to a global world and relaxed? Enjoying the difference seemed not only interesting and positive, but unique. For some time now, the works of the brands have become more and more similar and their content is difficult to distinguish from the rest.
THE CONCEPT
The next step was to make an image with that concept. This is where my photographer and the ability to work as a team come in. The first thing is to be clear about the final aesthetic. Naturally, I look for references that allow me to transmit to my team the main idea, the concept that I think needs to be developed and how I have thought about doing it. I looked for references that would show that we are going to focus on close-ups of women of color who are the least common in fashion, with luxury glasses, showing that elegance and happiness are associated with their person and not so much with what they wear, because in fact there are hardly any clothes.
PREPRODUCTION
Next comes teamwork. I was fortunate to work with 3 excellent professionals and life. They, Roxane, Matilde and Eva, told me what to do and life what we could do. Flexibility and adaptation without losing the objective is a rare skill that enables projects to become real. I have seen many ego-laden sessions ruin the environment and the project. Thanks to these three magnificent women he was sure it would not happen.
THE SESSION
And finally, we are in session. The truth is that I usually fall in love with the models I photograph until they leave and then my heart breaks. Fortunately the next day a new one grows for me and I can fall in love again. Perhaps it is a far-fetched way of explaining how lucky I was to have three models with such a good connection. Models are not just dreamy women, they are people with high empathy. Not only because their daily life teaches them, actually many have the talent to interpret the idea, the photographer, to the client in an instant and give what is necessary in the moment, beyond what could be expected. They are very responsible for the success of the image. That is why I spend a lot of time in their selection, not only reviewing their material online, but also in person if possible. They understood that they came to have fun and so that the sun would not bother them we would put glasses on them. It seems easy, but it is not.
POSTPRODUCTION
What happens after the session is part of the kitchen, where the final dish is prepared, with all these ingredients to enjoy such a special flavor. But this part of the story will be another day.
Thanks to all of you who have read this, believe in me and my work, and thanks to all of you who trust my images to become prosperous and transform the world.
Happy day.
This image has been published in Cosmopolitan Germany. © 2020 Julio Bárcena. All rights reserved. Please, if you want to publish this image in any way, contact [email protected] for further information.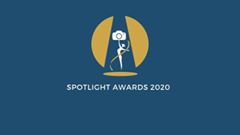 WINNER
BEST BEAUTY PHOTO
INTERNATIONAL PRODUCTION PARADISE PHOTO AWARDS
Production Paradise announce the winners of our Spotlight Awards 2020, focused on commercial photography!
Our illustrious panel of judges including art buyers, creative directors, photo editors and art directors from international brands, ad agencies and magazines, have chosen their favourites from thousands of incredible entries. 
Thank you all my team, without you it could not be possible.
Photographer and Creative Direction: Julio Bárcena
Stylist:
Roxane Mercerat
MakeUp,: Matilda Beltrán
Hair Stylist: Eva Casanaova
PhotoProduction:
Julio Bárcena Studio
KEYWORDS
SMILE, PRODUCTION, PARADISE, AWARDS, 2020, COLOUR, WOMAN, GLASSES, LUXURY